CONGRATULATIONS TO OUR FIRST EVER Q107 DAD BOD COMPETITION WINNER: SEAN PEARCE!
Sean has scored him self 4 ticket to see The Black Crowes live at Budweiser Stage on July 6th plus $1,000 spending cash, and bragging rights for the rest of his life… Maybe he'll use it all his cash on more beer to keep is excellent figure in shape!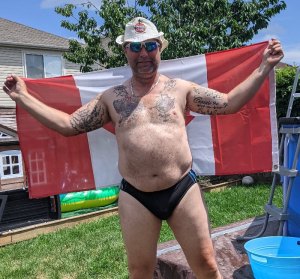 Lastly, a huge thank you to all those who participated in the contest and made it through to the qualifying round!